Price estimates for your group
Experienced professionals and competitive prices
Do you need a quotation for your travel agency?
Do you like our destinations for your client?
Do you need help with a price estimate?
We'll assist you in everything you need: contact us for a tailor-made price estimate.
We cover the main destinations in Russia and Eastern Europe; we offer convenient solutions, taking advantage of low-cost flight deals. We've already been chosen by hundreds of agencies met on sectoral fairs, meetings, fam trips, and on internet. To offer a high standard travel experience, we only deal with destinations we know and have mastered for a long time.
We're experts in creating programs for scholastic tourism and Holocaust Memorial trips. We collaborate with other travel agencies and tour operators for Business Travel and MICE.
Submit your form for a price estimate, we'll answer within 24 hours. You'll find some downloadable samples for your clients as well.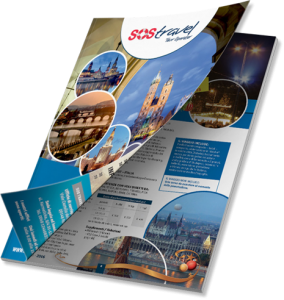 See and download our  2022 catalogue