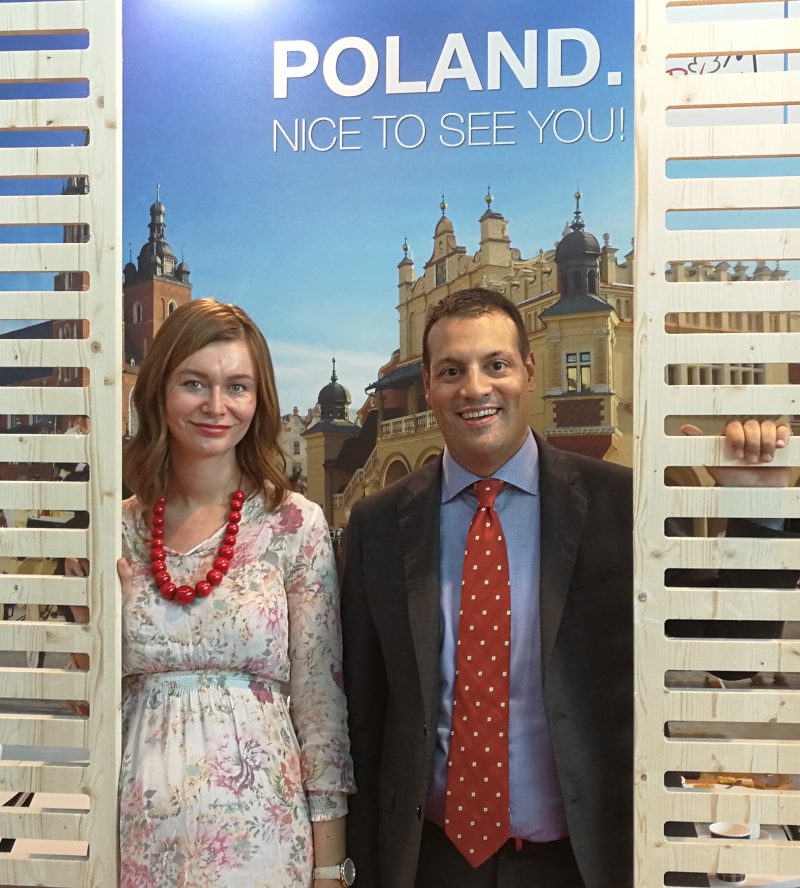 Find us at the international autumn fairs. We're opening our doors to the english and american market with an all new multilingual website, and by attending the WTM London fair and the Travel&Adventure show in Los Angeles.
After a successful season, we're looking at 2019 with a renewed enthusiasm for our business. Find SOS Travel at the main winter fairs and follow us as we invest in international markets like the British and the American ones. We're specialized in leisure trips, business travel and scholastic field trips in Europe, offering the industry tailor-made services, guided tours and city breaks.
From October 10 th to 12 th join us at the TTG in Rimini, Italy; our focus will be on wonderful Poland, where we also have a local office for the programming department, a leader in the Italian market. At the London WTM we'll then have the chance to present our services in English and Spanish, in collaboration with the Malapolska Region administration, the historical Polish region which includes the city of Krakow.
In addition, we'll be at the Warsaw TT (November 23 rd to 25 th ) while also holding the 1 st Corporate Convention for all our partners and suppliers. However, the greatest innovation for 2019 will be our introduction in the American market, during the Los Angeles Travel&Adventure Show. Other stops in the US TBA.
The Sales Manager, Stefano Iannucci, explains the strength of the company as residing in guaranteed departures with, now, a multilingual service, city breaks and guided tours. Moreover, he has reported the will to continue on the same successful road that brought such great results in the Italian market, and translate it for the international ones as well, especially in the United States and the UK. "The objective -he says- is to welcome international guests and start including Rome and Italy as incoming destinations, thanks to interesting deals we've recently closed which will be implemented in the next months".